WHAT'S IN A BATCH?
Courage & Conviction is Virginia Distillery Co.'s new line of American single malt, setting the standard for American whisky, rivaling the finest in the world. Learn about what goes into creating each batch.
BUILDING A BATCH: COURAGE & CONVICTION
Courage & Conviction is an American Single Malt whisky, distilled, aged and bottled on location at the distillery in Lovingston, Virginia. The whisky is made using mountain spring-fed water from the 100-acre property along with malted barley from North America.
From the distillate data, cask data, to maturation, and to bottling, learn about the process of what it takes to create a batch of Courage & Conviction.
NO COLOR ADDED
We don't add food coloring to any of our products. The color of Courage & Conviction is derived from the combination of casks it was matured in.
NON-CHILL FILTERED
We don't chill filter any of our products. We believe chill filtering our whiskies would remove important flavors and complexities.
NO ADDITIVES
We don't use additives to change the taste profile of our products. Our whisky's flavor comes from the distillation and maturation process.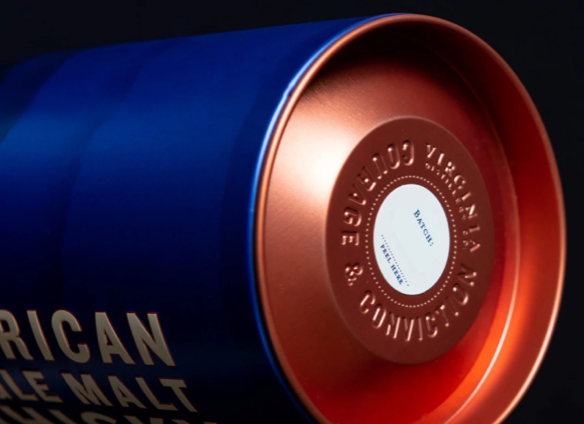 SUBMIT A STORY
What does it mean to have the courage of your convictions? We're inviting you to share a story of courage and conviction for an opportunity to have a future batch named in someone's honor.
HAVE THE COURAGE TO BE
EXTRAORDINARY.
COURAGE & CONVICTION CUVÉE SINGLE CASK
As our blenders taste the progress of each cask, few exceptional casks are hand-selected and set aside. These casks show a range of depth and complexity, maximizing the influence of both the specialty Cuvée red wine cask and Virginia's varied climate.
All Cuvée Single Cask offerings are:
Aged for at least four years
Non-chill filtered
Free of added colors
Bottled at cask strength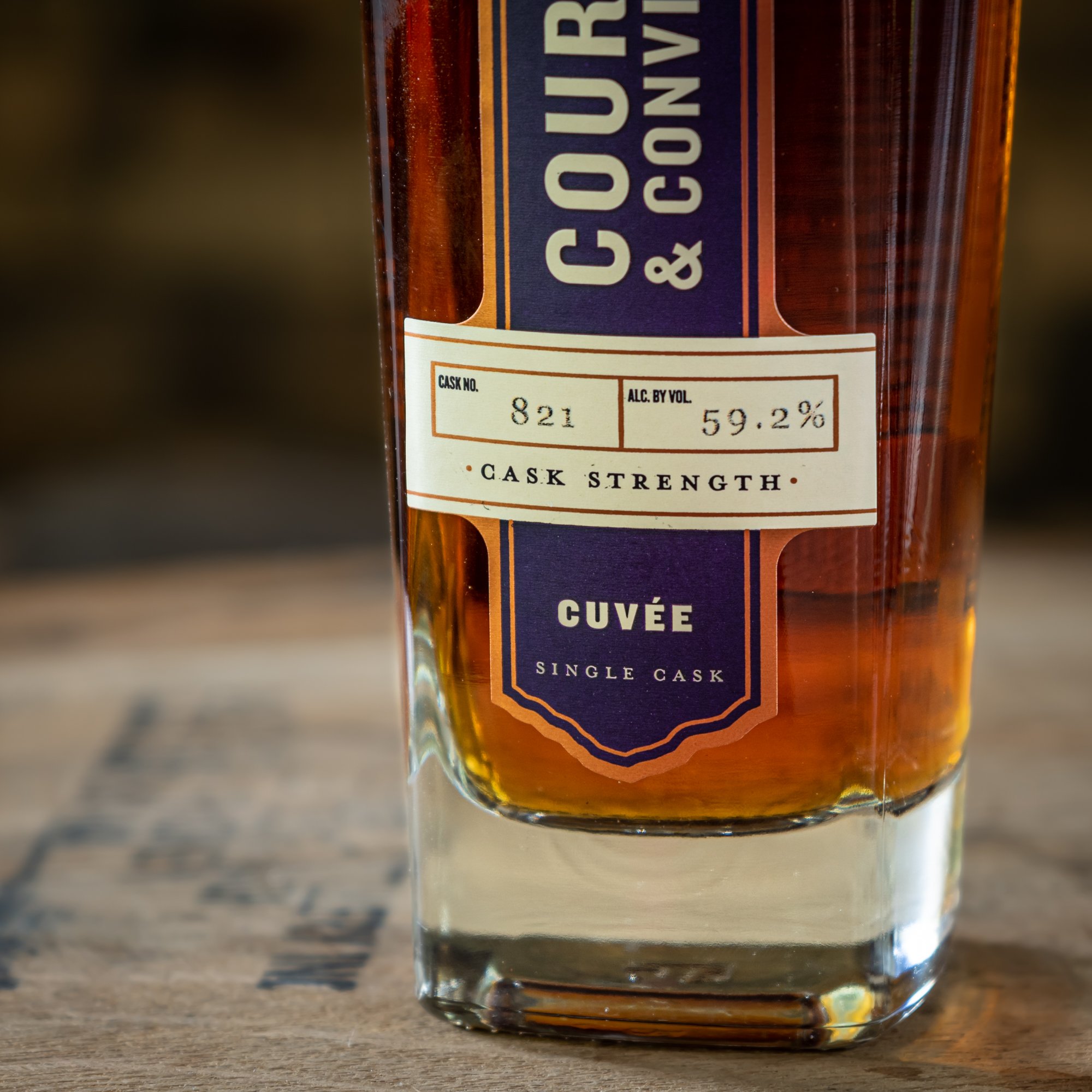 JOIN US FOR A LIVE VIRTUAL TASTING
Join Virginia Distillery Co. alongside other whisky enthusiasts in an upcoming virtual tasting of Courage & Conviction and learn what makes this whisky unique.